Soon Armenian citizens will be able to report corruption crimes on a digital platform, keeping their identity anonymous. Mediamax discussed the platform, which guarantees privacy for informers of corruption crimes, with President of Armenian Lawyers' Association Karen Zadoyan, who told about the idea born from cooperation with the Government.

How did it all begin?

According to Karen Zadoyan, civil organizations were invited to a private discussion with former Prime Minister and Justice Minister of Armenia after the April war.

"As representative of Armenian Lawyers' Association and Anti-Corruption Coalition of the Civil Society, I introduced our point of view regarding the issues and possible solutions for them in the sphere. Around a week later, Minister-Chief of Government Staff Davit Harutyunyan called and said they were interested in our ideas, and then he invited me to a detailed discussion," Karen Zadoyan told.

"In particular, we suggested creating an anonymous digital platform, thus ensuring protection of the informers' rights," Karen Zadoyan said.

How will the platform work?

Informers can report a corruption crime and keep their identity private.

"We will apply a special system, which will send the informer's message to several IPs before accepting it. This will prevent disclosure of the informer's real IP. A number of countries already use that system," Karen Zadoyan explained.

The message will go directly to law enforcement agencies, which will disallow any third party from receiving, owning or transferring information about the crime.

In order to avoid admission of false statements, the investigator will be able to contact the informer, unknown to him.

"If the investigator has strong doubts, they will stay in touch with the informer until they are certain that the submitted message is enough to open a criminal case. If the correspondence with the anonymous informer proves futile or fails to dispel the investigator's doubts, the message will not initiate an investigation," Karen Zadoyan said.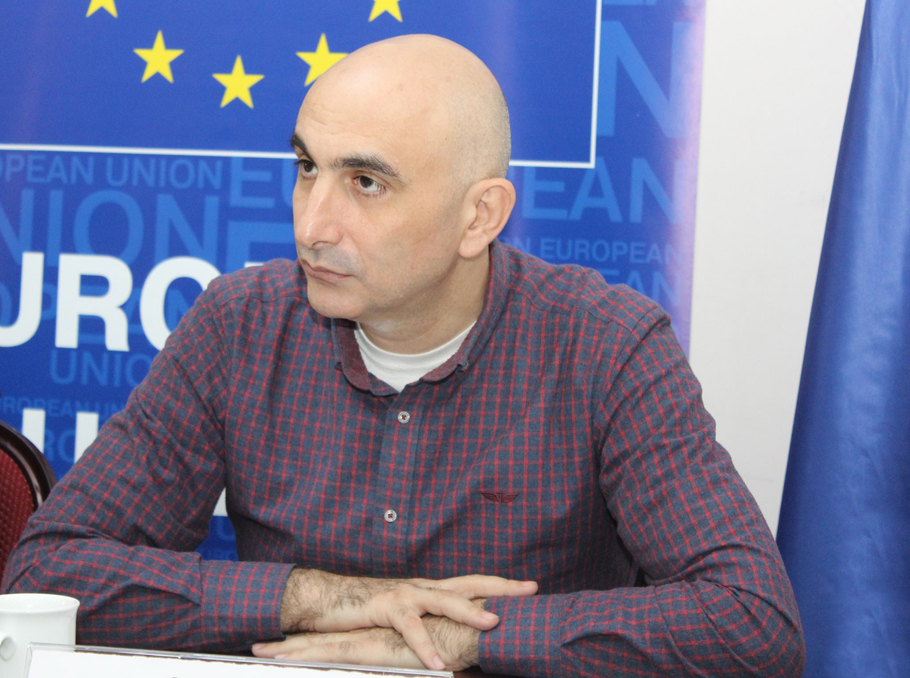 Karen Zadoyan

Photo: from personal archive


He noted that the launch of the digital platform can have significant positive impact on discovery of corruption crimes, also in regard to the Law on criminalization of unlawful enrichment, which comes into force on July 1, 2017.

At present, the organizations cooperate with the government, working on purchase of software and introduction of the e-system for corruption crimes reports. In particular, they are negotiating with an Italian firm that installed such a software in over 60 countries.

Karen Zadoyan noted they intend to complete the legal part in the next two months, and the platform will start operating before July 1.The Ministry of Justice created a special task force to prepare the corresponding legislation, which includes three experts from Armenian Lawyers' Association and Anti-Corruption Coalition.



What will motivate the informer?



According to Karen Zadoyan, they are working on a system of encouragement for informers.

"Various countries give certain amount of the sum they saved by preventing the reported crime, which would harm the state budget, to the informer as a way of encouragement. It can be from 2% to 30% of the sum. On behalf of our Association and Coalition, we already sent a package of suggestions on how to encourage the informers to the working group of Ministry of Justice, and now we are waiting for their response," Karen Zadoyan informed.

Siranush Yeghiazaryan