Gevorg Voskanyan, Hayk Hovhannisyan, and Armine Barkhudaryan are the three Armenian doctors that Aurora Prize Laureate Tom Catena trusted to take on his mission.

Thanks to their readiness to travel to Sudan and work in the hardest conditions, Dr. Tom Catena was able to leave Nuba Mountains for several days with certainty that his patients were in safe hands.

The three doctors' "business trip" lasted for one month, with few days spent on just reaching Nuba. At the Sunday mass, Tom Catena introduced the guests to the hospital staff and arranged them in his former accommodation, where he lived before getting married. Armenian doctors had a rich meal by Nubian standards - beans and rice; working conditions were difficult, and unfortunately, not void of losses. They don't believe their actions to be heroic. On the contrary, the three doctors are grateful for the opportunity and experience.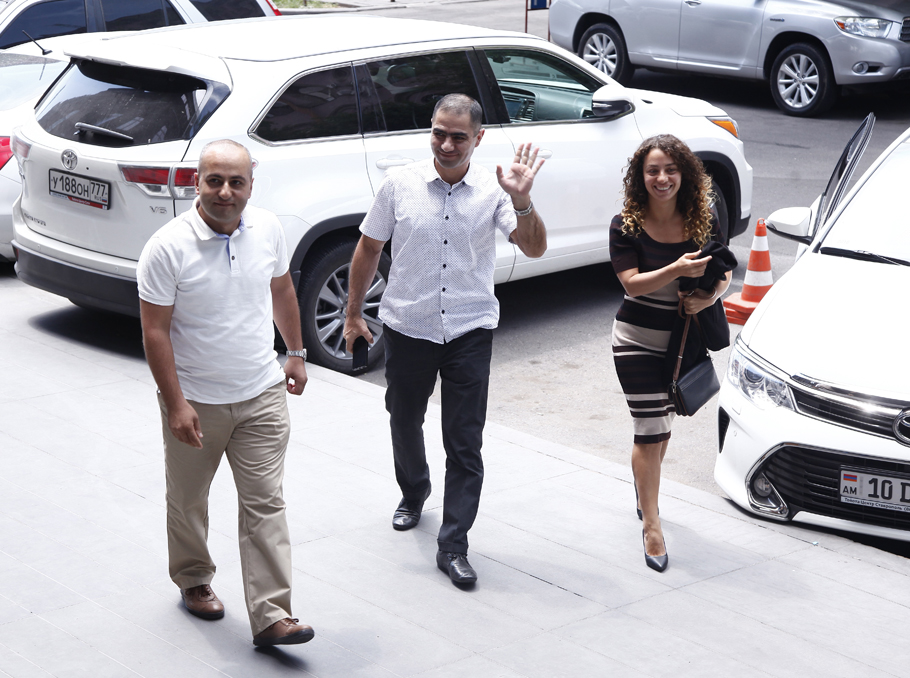 Armenian doctors

Photo: Mediamax


The hardest moment is losing the patient

Hayk Hovhannisyan: For any doctor, the most difficult thing is to lose a patient. You feel happy when your patient gets better. The same goes for Nuba. When you ask the patient in Arabian how they're feeling and they answer, "Tamam" - meaning "well" - you feel good and encouraged.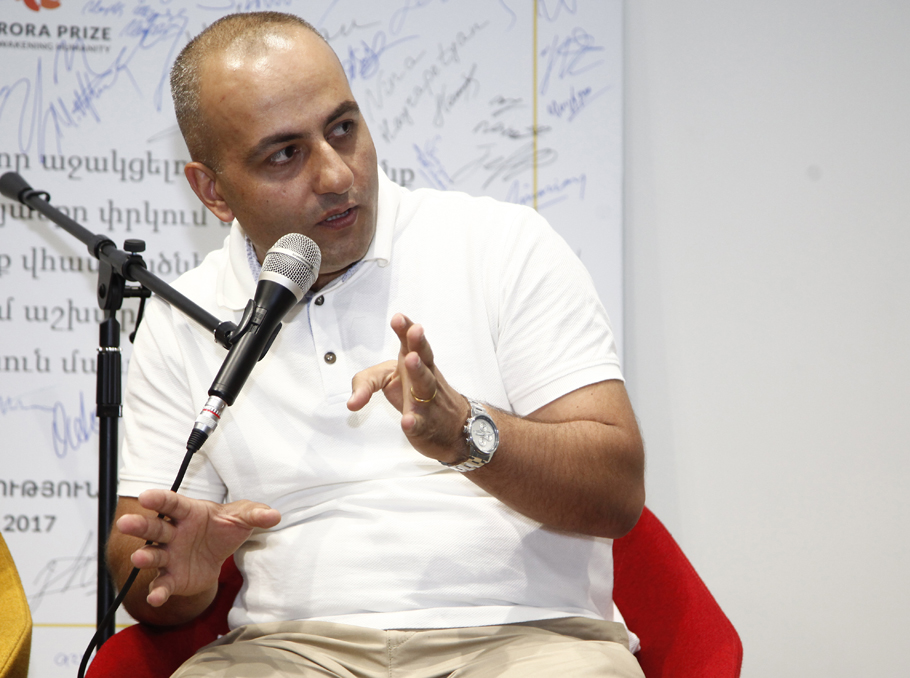 Hayk Hovhannisyan

Photo: Mediamax


Unfortunately, we lost a patient. We operated on a patient with serious gunshot wound, and we did everything we could without intensive care, but they died on the third day from kidney failure.

Gevorg Voskanyan: We expressed our readiness to work in a place with certain limitations and dangers.

Everything was unusual for us in Africa: we've only ever seen such high anthills in films. We watched the ants enter and exit for several days, and the children were laughing at us, saying, "Who are these kavajis (white people)?"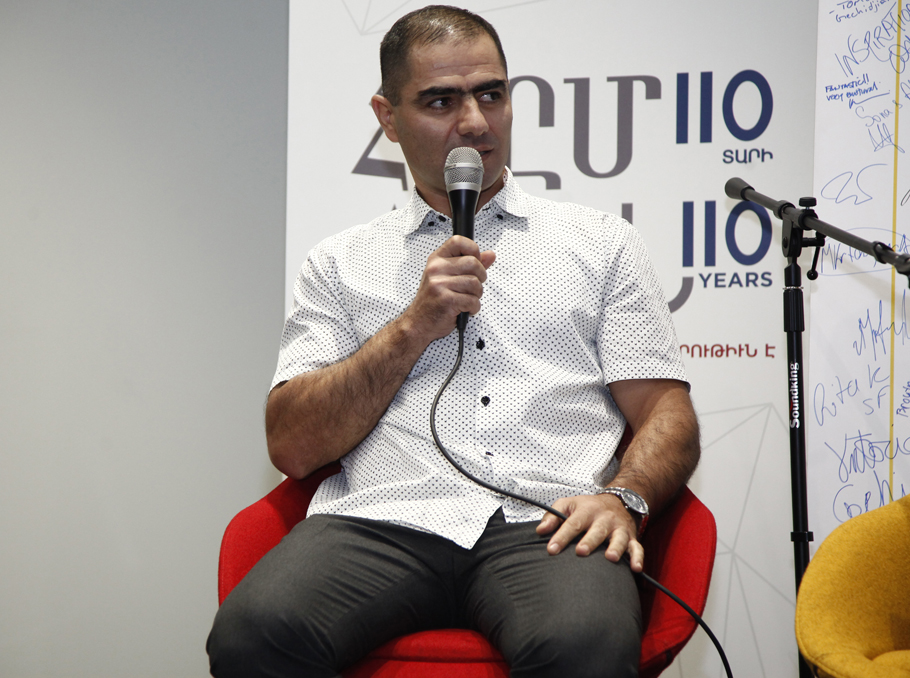 Gevorg Voskanyan

Photo: Mediamax


The most difficult part is seeing the disadvantaged, hungry, good, honest, kind people with future we cannot imagine. Tom Catena's life should be a source of light, as it says in the Holy Book: you don't light a lamp and keep it under the bed, you spread the light it gives. I am certain that light will enter into many hearts and something will change in people's lives. Many of us will understand how much we can do without traveling to Nuba. There are many places to serve in our home, our yard, our city, and our village. For the first time I felt I was needed back in Artsakh, when I helped a wounded friend during the war. I don't think any of us can do much on our own, but we can be the method through which we serve God's purpose, spreading light – that will be our highest calling.

"When I got the invitation, I said "Yes" at once"

Armine Barkhudaryan: I always thought about going to Africa. When I saw Tom Catena last year, I was impressed very much, but the idea that I could live in such conditions and do similar work seemed far and unattainable. As a doctor, I found it very difficult to imagine Tom Catena's situation, how he lives, what patients he treats, while I a in Yerevan in excellent conditions. It was unacceptable for me. I started inquiring how I could go to Africa as a volunteer. An acquaintance of mine, who lives in Kenya, recommended contacting a local hospital. I emailed them, got an affirmative answer, and left for Kenya. Later I received an invitation from the Aurora Initiative, and you can't imagine how happy I was. I thought about it a year ago, but it was just a dream. I said "Yes" at once, without even thinking. The nurses still write to me, they even feel offended that I left.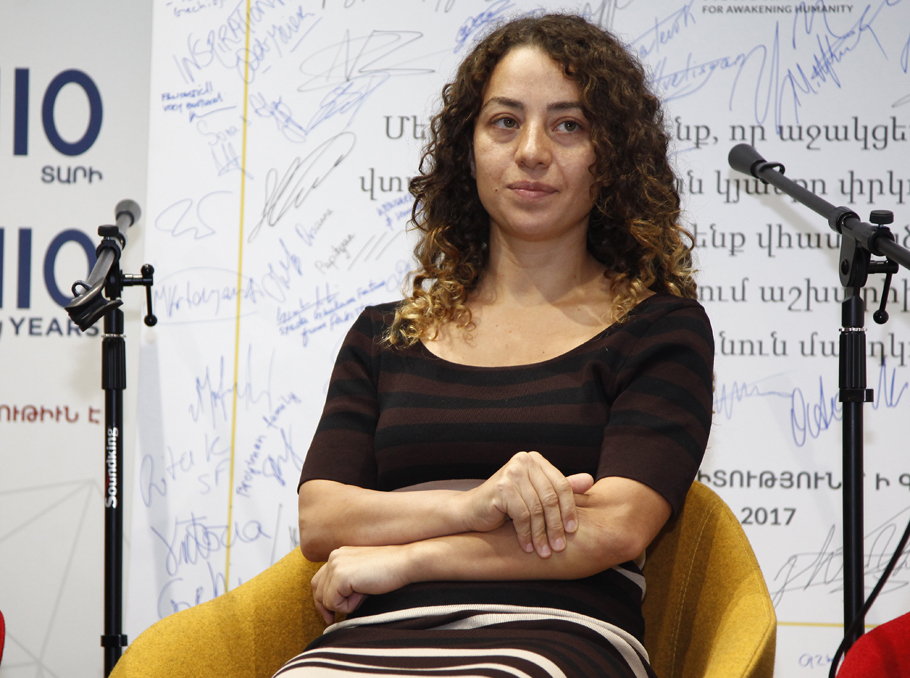 Armine Barkhudaryan

Photo: Mediamax


I am an obstetrician, I delivered around 20 babies. Polygamy is widespread there, and a woman has 10-20 children throughout her life. Even if I don't return to Sudan, I will definitely travel to Kenya again.

Friendship with Sudan kids

Gevorg Voskanyan: There were three children, who lived on the road to hospital. Hayk taught them to approach and greet us. One time they mistook me for Hayk. I was just walking and they ran after me, but I couldn't figure out what they wanted.

Hayk Hovhannisyan: It took time to teach them that, because first they would run to their parents, crying, when they first saw me. Step by step, we established a contact. Then they came up to me, shouting "kavaji" – white man – and clapped my hand, and they did so every time we met.



Needs are numerous in Sudan



Gevorg Voskanyan: The most needed equipment in Nuba is the artificial lung. I lost a patient because we didn't have it. I ran in circles, asking every staffer, but then I realized all I could do was to implement some technically possible medical procedures and pray.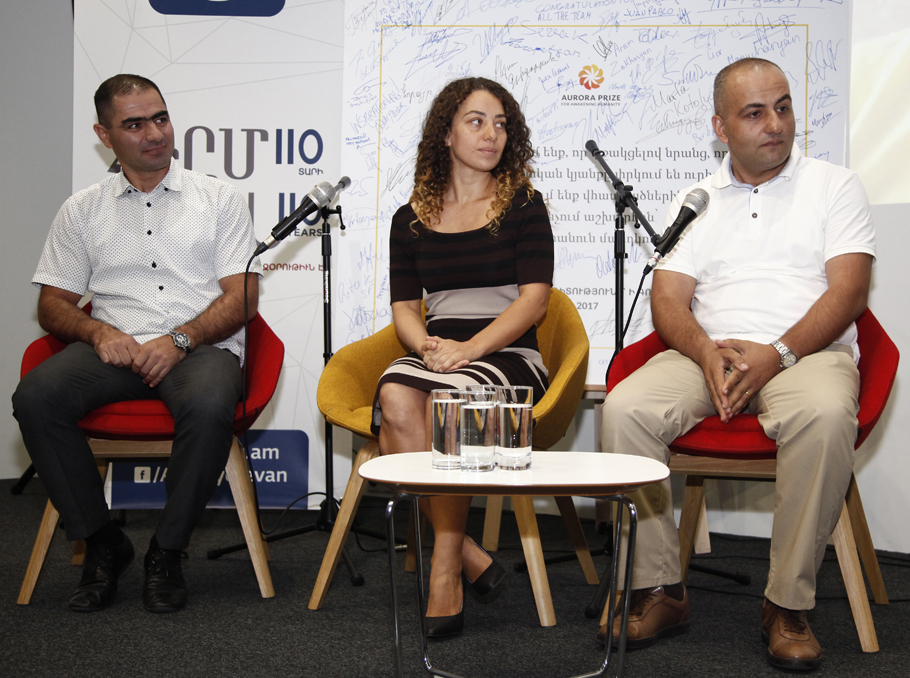 Armenian doctors

Photo: Mediamax


Hayk Hovhannisyan: Being the only doctor is very hard, but Tom Catena created a system with people who are not quite doctors but more than nurses and who make it possible to manage the work. His staffers are smart people.



Every meeting with God is the biggest holiday in their lives



Gevorg Voskanyan: Here the people, who walked around naked 6-7 years ago, now come to the church dressed in clean and ironed trousers and shirts, and their only pair of shoes. We realized that each trip to church was a holiday for them. There you really feel that people believe there is God. And every meeting with God is the biggest holiday in their lives. I wish it was the same for us. They have the least faith in people, and their biggest supporter is God. I felt that when we were boarding the plane. As the pilot entered the cabin, he not only prayed himself, but said, "Let us pray." It was strange for him that we were surprised, because they always pray in important moments. I'm certain that all fears will fade and our vision for future will be brighter if we really have faith in God and not just rely only on ourselves.

Lusine Gharibyan